Shopping Cart
Your Cart is Empty
There was an error with PayPal
Click here to try again
Thank you for your business!
You should be receiving an order confirmation from Paypal shortly.
Exit Shopping Cart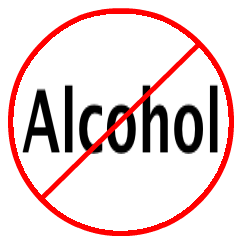 Mamma was helping her friend who had a child with a terrible skin rash.   The child was itching terribly and the mother was at her wits end.  She was buying lotions and scrubs to help with the continuous irritation.   Possibly thinking there was an exczema problem? ~  I suggested  testing the diet and also what was coming in contact with the child's skin.  After alot of trial and error it became apparent that the child was using a topical skin lotion that contained alcohol.  
For the sake of argument, there are different types of alcohol in skincare products.  There is the cetyl, cetearyl and behenyl alcohol . These are the more fatty alcohols which moisturize the skin.  The alcohol that irritated my friends' child was ISOPROPYL ALCOHOL.   Isopropyl alcohol is very drying to skin.  It actually abrades the skin and creates a pathway to the body.  My friends' child was having a reaction to a drying product in their skincare lotion, isopropyl alcohol.  
Should you use isopropyl alcohol?  If your doctor or holistic practitioner prescribes it , then by all means use it.  If it's an over the counter product such as lotion or some other topical cream, maybe think about it.  Skin has a ph of 6 and isopropyl alcohol exceeds this.  Perhaps this is why isopropyl alcohol is used to swab skin prior to healthcare shots.  Click the link below to read more about the different types of alcohol.  Remember , Mamma's products are alcohol -free.  Mamma wants you to feel good! 

https://intothegloss.com/2015/04/is-alcohol-in-skin-care-bad/
/