Shopping Cart
Your Cart is Empty
There was an error with PayPal
Click here to try again
Thank you for your business!
You should be receiving an order confirmation from Paypal shortly.
Exit Shopping Cart
Healing is something that we will all need at some time in our lives.  Sometimes it is emotional healing and sometimes it is physical healing.  A few years ago Mamma's daughter had a suspicious looking outbreak on the back of her legs.  The outbreak got larger and after a trip to the pediatrician  she found out that her daughter had a case of Molluscum warts. 
 This was something new to Mamma.  Her doctor had told her that the warts had to "run their course" and there was no treatment for the outbreak. As the warts progressed up her daughters leg, they began to multiply on her stomach, up her arms and were traveling toward her daughters neck and face.  The warts also began to itch and would ooze an oil .  This was most likely the way the warts spread.
Mamma was at her " wits end " and school was about to begin .  Her daughter could not attend school with the outbreak the way it was progressing.  As a mother, it is so hard to see your child suffering and not knowing what to do to alleviate that suffering.  
Mamma researched many blogs and found that there  was a treatment for the condition by the name of ZymaDerm.  Although very skeptical, Mamma knew she had to do something and had very little time before school would begin.  So I ordered the ZymaDerm and within 2 weeks the warts had subsided enough that my daughter could go to school and not be be bothered by the appearance or the itching that came with the warts.  Within 6 weeks, the warts were gone with no scarring.  A few months later the warts came back, but with the ZymaDerm treatment they were "banished" once more.  ZymaDerm was a godsend for Mamma and her daughter.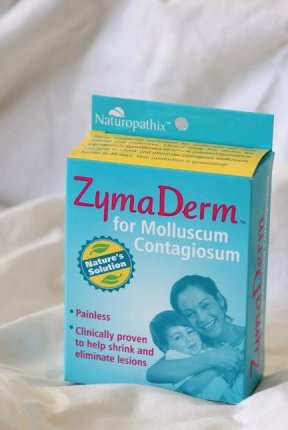 /