Shopping Cart
Your Cart is Empty
There was an error with PayPal
Click here to try again
Thank you for your business!
You should be receiving an order confirmation from Paypal shortly.
Exit Shopping Cart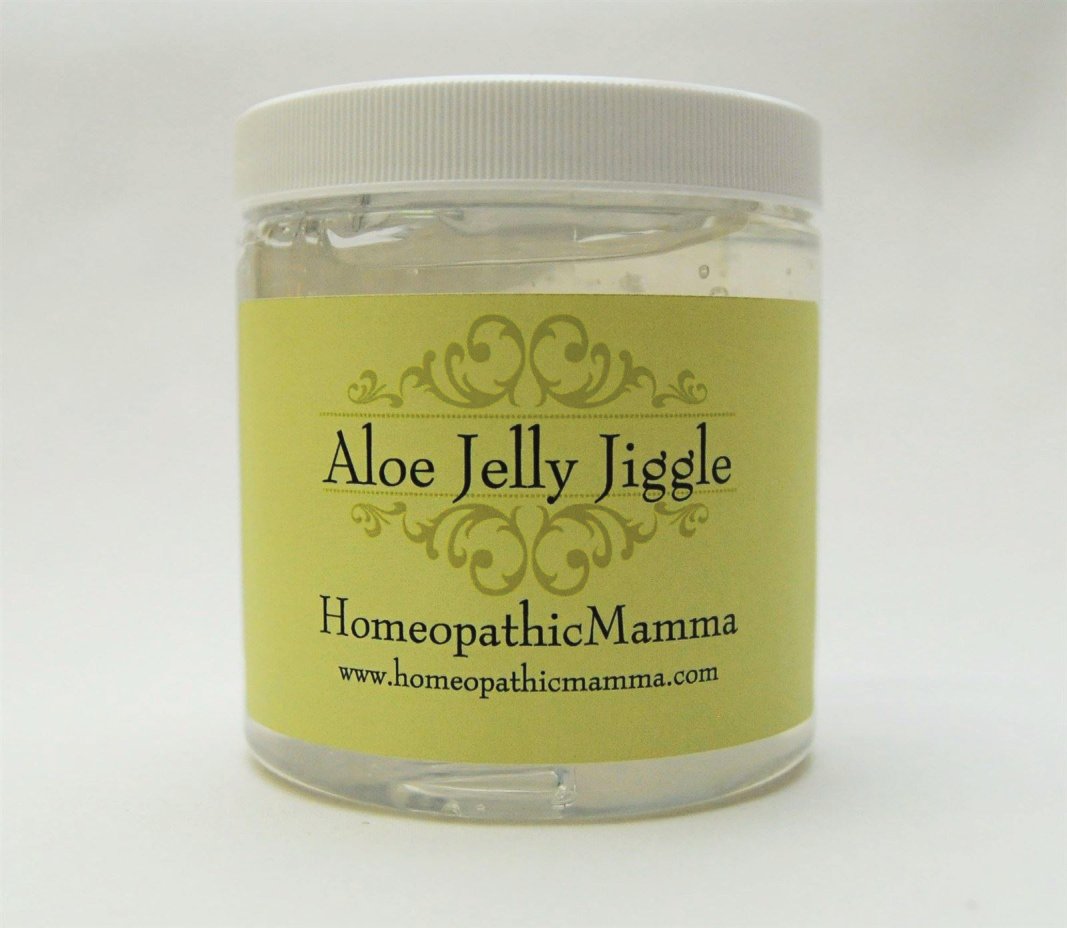 Mamma was talking to a customer at a store promotion the other day and she shared how much she enjoys Mamma's
Aloe Jelly Jiggle.
She is a mother, and likes the light moisturizing effect of Aloe Jelly during the summer.  She explained that her daughter was away at summer camp, and got a sunburn.  The camp counselors used their sunburn care product on her, but it burned because it had alcohol in it.  Luckily, it was Parent Night that night, so she brought along her Aloe Jelly Jiggle.  She said that her daughter noticed a big difference when it was applied, no burning and a nice cooling sensation.  She left the jar at camp with her daughter.  Happy ending!
Mamma loves the versatility of Aloe Jelly Jiggle ~ not only as a moisturizer and sunburn reliever, it is great for shaving and Mamma's children love to use it for mosquito bites to relieve the itch.  
Mamma invites you to try her line of high quality, more natural skin care products.  As always, they are alcohol free, paraben free, synthetic fragrance free, and sodium lauryl sulfate free, because Mamma wants you to feel good!
For those living in the Kansas City area, Mamma's products can be purchased here or order online here.
(This is a picture of a display of Mamma's skin care products available at the Overland Park HyVee store at 95th and Antioch in Overland Park, KS)
Mamma has always been able to detect alcohol in products. Anytime she would buy lotion products for her skin, she would immediately know that there was alcohol in the product.  When Mamma would rub the lotion on her skin it would seem to absorb rapidly and then her skin would feel somewhat raw.  After a lot of trial and error to find a good product, Mamma realized that the alcohol in the product she had used had actually been creating more of a problem than helping her skin.  
Alcohol is in many skin care products.  Some people have reactions to alcohol and others don't.  Alcohol actually acts as a pathway to open the skin and deliver the product to the underlying layers of the skin.  In a sense, it abrades the skin.  Whenever you abrade the skin you are traumatizing it.  You can read more about alcohol in skin care products at
www.bubbleandbee.com
 and
www.paulaschoice.com
 Alcohol has many different applications in products that are helpful, but Mamma doesn't like it on her skin.  She likes a more natural way.  
Many of us get very concerned about what we should use and how we should look.  A lot of advertising is geared this way.  Really, we should all be our own best advocate for what works best for our own skin and what is safe for us.  Have you had a reaction to alcohol?  What products do you like that are alcohol free?  Talk to Mamma and let her know!

/