Shopping Cart
Your Cart is Empty
There was an error with PayPal
Click here to try again
Thank you for your business!
You should be receiving an order confirmation from Paypal shortly.
Exit Shopping Cart
Homeopathic Mama
Mamma was having her morning coffee and heard on her favorite news show something that the dermatologist community has long known:  daily sunscreen use helps significantly delay the signs of aging and reduce the risk of developing skin cancer.  This was announced on the heels of a reputable, long term study done in Australia.  Skin cancer is the number one form of cancer in the United States.
Natural, mineral based sunscreens have gotten a bad rap in the past, as they tend to be thicker and creamier and leave more of a chalky residue than their chemical laden counter parts.  But, if you are reading this blog, then you are probably like Mamma, and you are wanting a healthier, more natural way for you and your family.
Mamma has found several more natural sunscreens that have worked well for her and go on more easily than many other mineral based sunscreens, while providing protection from UVA/UVB rays with the safer forms of sunscreen titanium dioxide and zinc oxide.  
Mamma wants you to have fun this summer, but to protect your skin, too, so here are some ideas:
Mamma wants to know what you and your family like to use for your sunscreen care?  Have you found a product that works well and goes on easily?  Are you still looking?  Talk to Mamma and let her know what's on your mind!
Homeopathic Mama
Summer fun has begun!  Mamma recommends you follow a safe skin care regimen so you can enjoy these sun-filled days and still look and feel fantastic!  
Protect your skin from harmful UV rays, hydrate, and replenish.  A good skin protectant is needed every day, even on cloudy days.  Depending upon your activity, don't forget to reapply if needed.   Keep your sun exposure during the hours of 10 a.m. to 2 p.m. at a minimum.   Increased temperatures and activity require increased hydration.  Listen to your body's thirst and drink plenty of water--your skin will thank you!  
This is the time of year when Mamma likes to "summerize" her moisturizing and use light weight  Aloe Jelly Jiggle as an all-over moisturizer.  It doesn't feel heavy or sticky in the summer, yet soothes and softens.  Aloe Jelly Jiggle is 95% organic, alcohol free and paraben free.  
Soothing aloe is perfect for so many summer issues:  apply after sun exposure to cool and soothe skin, aloe jelly can be helpful in relieving the itch of insect bites, and Mamma's Aloe Jelly Jiggle makes a wonderful shaving gel!  
Remember, Mamma wants you to have fun this summer, and feel good, too!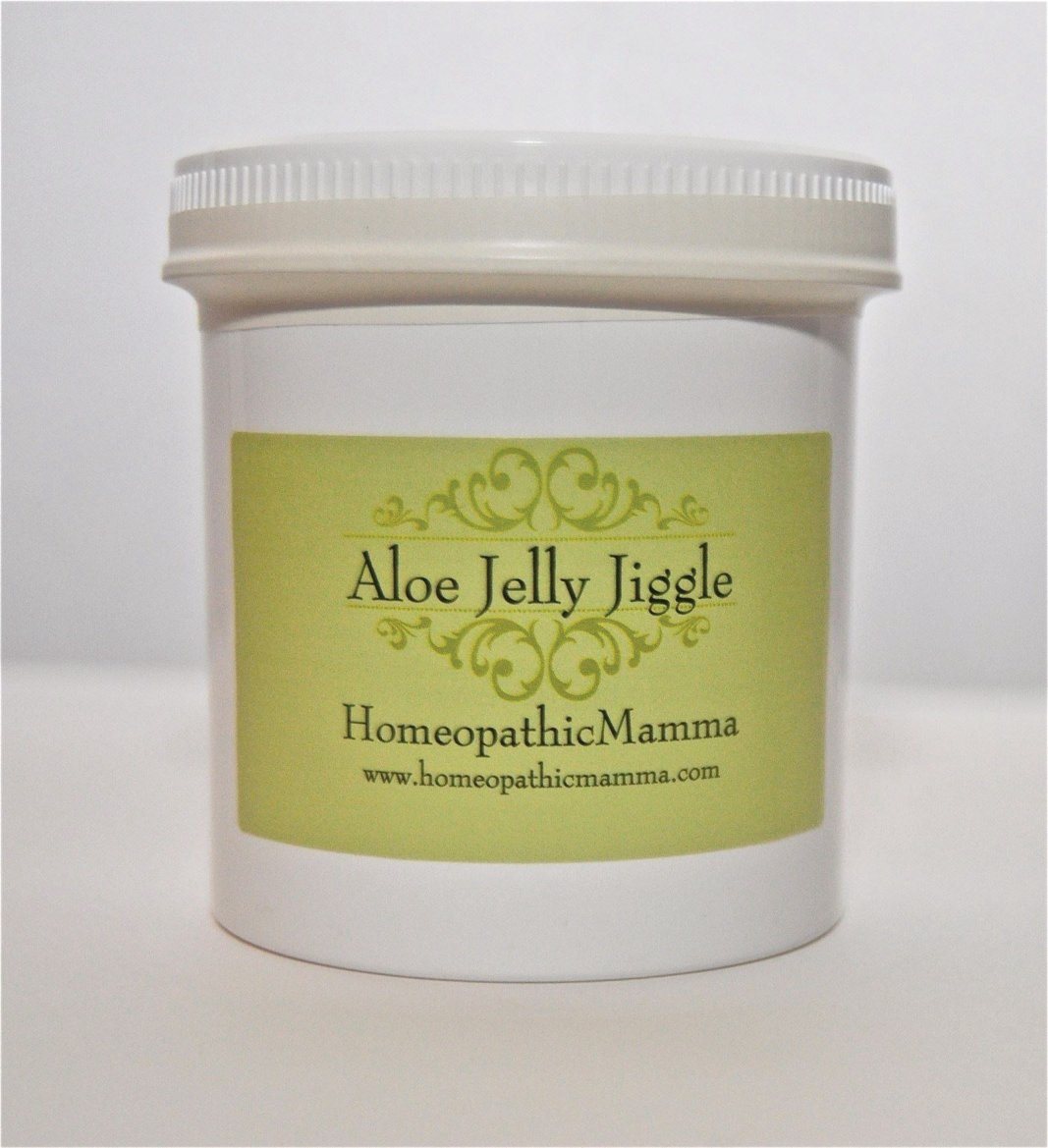 /